TheMagicalWonders wrote: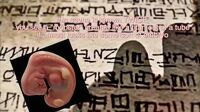 There was a really nice theory by u/GabiGrice_FalcoBraun from Reddit on YouTube, which you can watch to the right:
ok if im getting this right, how the eldians being affect by ymir eating the source of organic matter has something to do with how her soul got split into nine shifters and further down continuosly split down to the rest of the population and that the source of organic matter altered the genetic code of the eldians thus making them able to turn into titans. 
so in short the eldians were orginally normal until ymir ate the source of organic matter which changed and altered their genetic code which kinda made them mutants in a way and that ymir's passing then somehow transferred this gene feom her to the nine titans then went further down to the eldian. okay now that answers why its only specific to the eldians.
buuuuut, the question of how the SOM (source of organic matter) created and what its made of still remains. the video did mention about it coming from some mystical tree or something, but that makes me question further on how it came to that.
also, the video also brought another question. so since the SOM altered the genetic code of eldians through ymir, is it possible that the same could have happened to the marleyans or the other bloodlines. i mean think about it, it took one person to rewrite the genetic code of an entire race jus by eating something that did just that. try to think of that very process happening to other races or bloodlines.
the video wasn't just talking about how the SOM affected the eldians. it was also talking about how it was WOULD have affected other bloodlines and races the same way it did to the eldians.
call this theory crazy and nonsense but it makes sense. what do you think
Community content is available under
CC-BY-SA
unless otherwise noted.