A comprehensive list of all Currently Publicly Available Information (現在公開可能な小情報 Genzai Kōkai Kanōna ko Jōhō?) entries from the Attack on Titan anime's third season.
Titan Bodies
The body of every Titan varies significantly, but each has a weak spot of height 1 meter and width 10 cm at their nape, corresponding to the size of a human's spinal cord through to their brain. When severed, this area ruins a Titan's regenerative ability and results in their destruction. It is thought that this vital organ, the source of their being, is none other than a human inside.[1]
Anti-Personnel omni-directional mobility gear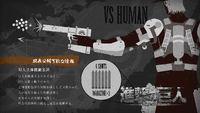 This device was developed not to exterminate Titans but to directly counter ODM gear for use in fighting other humans. With speed exceeding human perception and allowing one to attack from blind spots, the device exhibits tremendous dominance in cities and forests.[2]
Intelligent Titans (with power to transform)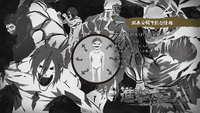 An Intelligent Titan is conceived when a Pure Titan lacking intelligence consumes some other Intelligent Titan. By consuming an Intelligent Titan, it gains consciousness as well as the consumed Titan's powers.[3]
Chancellery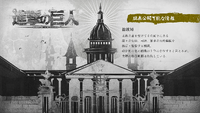 An institution which unifies and supervises the various public organizations of administration, justice, and military which act under the royal government's will. Although it officially outranks other organizations, its authority is under constant contention.[4]
Underground Chapel
A sacred location where the royal family's power has been passed down for generations. The walls are composed of a naturally luminescent ore which is thought to have been created by some form of Titan power.[5]
Scream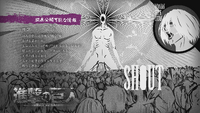 Among those with the Power of the Titans, some have a special 'Scream.' While the Female Titan can use a 'Scream' to control Pure Titans, the royal family's Titan has a similar ability and is believed to possess the power to alter human memories as well.[6]
Syringe
A device Rod Reiss wants Historia Reiss to use and transform into a Titan. It is believed to use spinal fluid, and by injecting the transformation serum, one is granted the inherent abilities of a Titan.[7]
Titan Hardening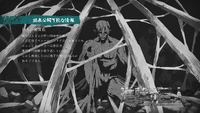 An ability used by the Armored Titan and so forth, for a Titan to harden their body. While in hiding, Eren Jaeger conducted experiments to replicate this ability in order to plug Wall Maria. However, it wasn't until his attempt underground that he first succeeded in doing so.[8]
Rod Reiss' Titan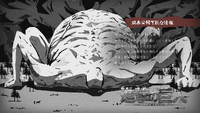 The transfigured form of Rod Reiss resulting from the transformation serum. Its size exceeds even the Colossal Titan and it possesses a similar ability to emit scalding steam. Due to its body and weight, it's unable to walk and must crawl across the ground.[9]
Ackermann Family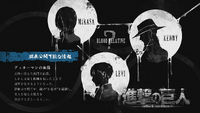 A family of warriors who once served the royal government. They began to be persecuted after distancing themselves from the royal family. The details are unknown, but some experience a mysterious 'awakening' and gain abilities exceeding a typical human's.[10]
Executioner from Hell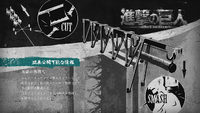 A semi-automatic Titan extermination weapon constructed in part by Eren Jaeger's hardening ability and the wall. It can safely fell and eliminate Titans compared to previous methods.[11]
Meat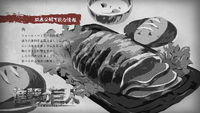 After the fall of Wall Maria, there was a dramatic decrease in food production. Livestock in particular suffered due to requiring plentiful land. As a result, meat became expensive and occasions to eat it are scarce.[12]
Glowing Ore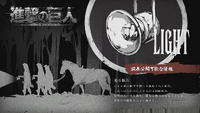 Ore harvested from the Reiss family's underground cavern. Thought to be produced by some sort of Titan power. It emits more light than a torch, and with appropriate manufacturing, can greatly extend nighttime operations.[13]
Thunder Spears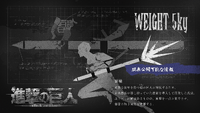 A weapon developed to combat the stout defense of the Armored Titan using technology formerly kept secret by the Interior Police. Though challenging to wield, it can deliver a concentrated blow comparable to a strike of lightning.[14]
Dark Liquid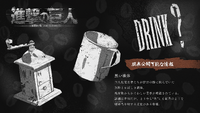 Believed to be a beverage consumed by the Titan shifters while they were camping out. Confirmed to have a pleasant aroma from the remaining liquid found. Its origin is unknown, but this suggests the existence of an 'outside' culture that consumes luxury goods similar to black tea.[15]
The Colossal Titan's Steam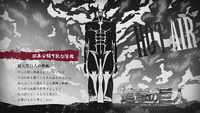 A Titan's special powers are produced by using its own body as a resource. In that way, it is thought the steam emitted by the Colossal Titan consumes muscle tissue and therefore must be finite.[16]
The Outside World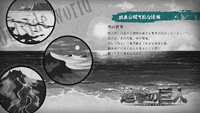 It's said a world beyond our wildest dreams extends outside the Walls. It has fiery waters, lands of ice, sandy snowfields, and a saltwater lake called the sea that stretches far past the horizon. Some have joined the Scout Regiment to fight solely because seeing it is their dream.[17]
Injection Conditions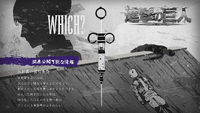 Not only can Titan powers and much-needed information be stolen by using the injection, but it also allows the revival of someone who is critically wounded. The ideal candidate would be someone near death that is already close to an incapacitated enemy with Titan powers.[18]
Basement Key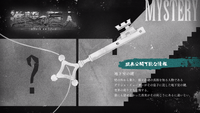 Grisha Jaeger, having come from outside the walls and thus knowing many secrets, entrusted the basement key to his son. The basement will likely reveal the mysteries of the world which Grisha couldn't mention to anyone.[19]
Humanity Outside the Walls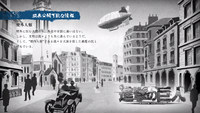 Though the humans who live outside the walls look no different from us and speak the same language as we do, their civilization appears far more advanced than ours. However, they view us who live inside the walls as a race of devils that have committed terrible sins.[20]
The Nine Titans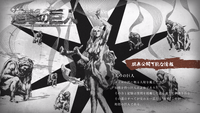 The true identity of Intelligent Titans stemming from a power exceeding human comprehension that sleeps in Subjects of Ymir. Said power is inherited along with memories through paths which transcend space and time. The 'Coordinate' where all paths intersect is the Founding Titan.[21]
Intent for the Future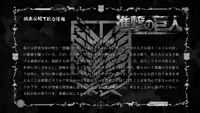 It is evident that the world perceives us as a 'race of devils.' The people of our world wish to eradicate us 'Subjects of Ymir.' However, we must not simply wait for our extermination to come about. As long as we live, we must strive to ensure our survival and our efforts to prevail must never cease. However, is a display of power enough to frighten the world our only method of doing so? Is there no other option than flaunting the very power we possess, the Power of the Titans, that makes the world believe we are devils? Is it delusional to think we could all sit around the same table and talk? I want to think it possible, even if it seems an idealistic view. I believe coming up with a better way is my duty, and so I must never turn away from thinking about it.[22]
References
Community content is available under
CC-BY-SA
unless otherwise noted.