Hi there! My name is Kowys, also known as Entropi in this wiki's Discord chat. I love making fan theories and speculating about future events in the manga. If you want to know more about the world of AoT/SnK, or just want to have a nice discussion about anything manga-related, look for me in one of my posts in the manga forums or discord chat, I'd love to talk with you!
My favorite pages
Theories
Current
Isayama said he had initially planned for the ending of Attack on Titan to be like the "The Mist", where everyone dies in the end. But after the series became popular, he decided to change the ending, to be similar to that of Guardians of the Galaxy. So, this is how I think it'll go down (not exactly like that but you get the idea):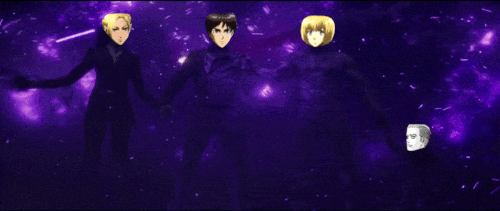 Past
Community content is available under
CC-BY-SA
unless otherwise noted.