Hello my name is Liz and I am twenty two years old. I first was introduced to Attack on Titan at age 16 when a friend from school showed Guren no Yumiya to me via Facebook message while playing Pokemon X one night. At the time eveyone was talking about it all over social mediea. When I saw the intro and heard the music I was like "What is this?" I honestly did't really know what to make of it. The lyrics to Guren no Yumiya seemed strange to me and the titans being naked seemed really freaky. The only anime I had watched were Pokemon and Bakugan and was watching my first "grown up" anime, InuYasha. So I really wasn't familiar with everything yet and was still getting used to nudity in anime. After my friends kept telling to watch the show, I decided to see what the it was about. Since the dub was out when I decided to watch it, I watched it dubbed. I was completely taken by everything when I watched the first episode. The music, the voice acting, the writing... It was all so good. Though I couldn't quite understand why everyone liked Guren no Yumiya so much. It was a good song but I liked Reluctant Heroes best. A year later after going through depression & losing 3 family memebers, I stumbled across the live perofmances of the season 1 openings. I had the time of my life watching them & became a Linked Horizon fan. I was overjoyed at the news of Linked Horizon coming back and enjoyed watching season 2 when it came out. I joined AoTWiki discord in late 2017 and made lots of friends there. I was very sad to hear that Linked Horizon was not doing the opening to season 3 and thought that they were not coming back. I was so excited upon the leaked info of Requiem. I look forward to watching the second part of season 3 with everyone and Linked Horizon's new song.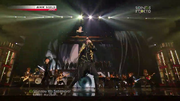 Community content is available under
CC-BY-SA
unless otherwise noted.